Welcome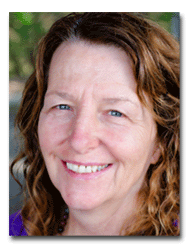 Laurel works with adults, children and infants. She has been in practice for 37 years, using CranioSacral Therapy and Visceral Manipulation as her primary modalities. Her chief interest is finding the root cause of your difficulty and assisting your body to heal. Her work encompasses the whole body, not just the head.
---
Areas of Expertise
•Headaches and Migraines
•Acute Trauma and Injury - i.e. Head Injuries, Whiplash, Falls, Bicycle Accidents, Sprains, Concussions and Post Concussive Syndrome
•Recovery from Surgery
•Improving Overall Health and Resistance to Disease
•Stress, Fatigue, Anxiety and TMJ problems
•Foot, Ankle, Knee and Hip Pains
•Neck and Back Pain
•Central Nervous System Disorders
•Relaxation and Rejuvenation
•A Yearly Tune Up
•Infants and Children's Conditions:
•Colic and Reflux
•Developmental Delays
•Unusual Head Shapes
•Difficult Births/ Csection
•Excessive Crying and Fussiness
•Trisomy 21 ( Downs Syndrome)
•Failure to Thrive
•Breastfeeding Issues
•Post Birth and Yearly Tuneups
•New Sibling Stress Issues



Laurels History
Laurel graduated from Michigan State University in 1978 with BSRN in Nursing. She studied with Dr John Upledger at Michigan State University in 1979-1980 and then at the Upledger Institute, and with Dr Thomas Shaver, DO for Energetic Osteopathy. She has completed Advanced Training in CranioSacral Therapy('89), Visceral Manipulation ('91), and utilizes skills from Zero Balancing, Color Therapy, Esoteric Healing, Reiki II and many other forms of energy healing. Laurel is the developer of a new line of energy medicine made from tree leaves, bark and seeds called Silvan Song Tree Essences. See www.silvansong.com. She was recently the clinical therapist in a NIH Grant awarded to UNC Chapel Hill to study CranioSacral Therapy and Magnets for Migraines.
Call 919-967-0094
for more information or to schedule an appointment.